New Caring Scheme Announced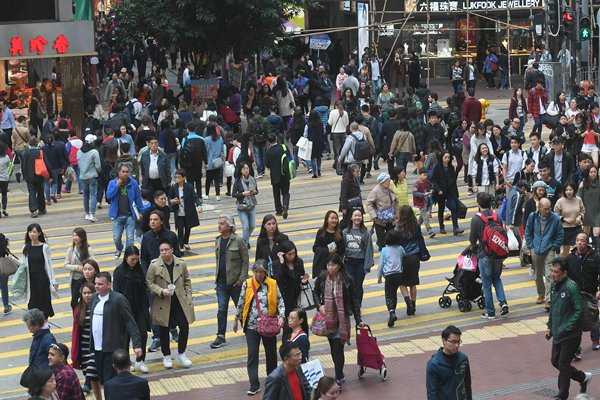 The Government today introduced a new caring and sharing scheme in which $4,000 will be given to each eligible citizen.
Financial Secretary Paul Chan announced the new arrangements today after he proposed an array of measures in his 2018-19 Budget to share the fruits of economic success with the community.
He said: "There are views in the community that such measures could be enhanced to benefit more people. Their views are echoed by many Legislative Council members of different political parties.
"After careful consideration, I have decided to introduce a new caring and sharing scheme."
Under the new scheme, those who did not pay salaries tax for the 2017-18 year will receive $4,000 and those who receive tax concessions will get the difference between $4,000 and the amount of concession received.
Around 2.8 million people are expected to benefit from the initiative and the estimated payout amounts to $11 billion.
Eligible people include those who hold a Hong Kong Identity Card, ordinarily reside in Hong Kong and have reached the age of 18 on or before December 31 this year.
They must not own any property in Hong Kong nor receive Comprehensive Social Security Assistance payments, Old Age Allowance, Old Age Living Allowance or Disability Allowance. 
Mr Chan said another group, tax payers and those not paying taxes living in their own property and getting less than $4,000 in concessions, can also apply for the new scheme.
Social security recipients who are set to receive extra allowance under the 2018-19 Budget can also receive the difference between $4,000 and the extra payments received. 
Mr Chan said: "I believe with this scheme many more people will benefit directly from the Budget. The scheme also reflects our objective of building a caring and sharing community and sharing the fruits of economic success with the community."
He said the Government will move committee stage amendments to the Appropriation Bill 2018 to seek funding for the new arrangements.
Secretary for Labour & Welfare Dr Law Chi-kwong said time is needed to hire more staff and set up a computer system to handle the applications. He hopes the payments can be made before next year's Budget.
The Working Family Allowance Office has been commissioned to implement the scheme.