Homebuyer Subsidy Unfeasible: FS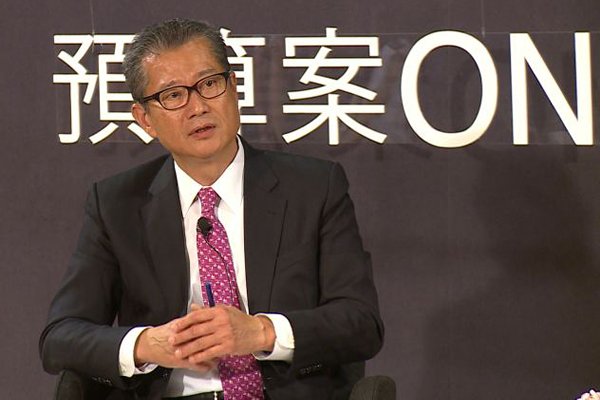 It is not feasible to grant an allowance to young homebuyers due to a possible interest rate hike and its impact on those with a tight budget.
Financial Secretary Paul Chan made the statement today during a live online discussion with local youths on his 2018-19 Budget.
Mr Chan said the Government is taking a holistic approach to help first-time buyers who cannot afford their own home at current market prices.
The measures include increasing land supply for housing and implementing subsidy schemes for eligible homebuyers.
Mr Chan said there will be 97,000 new flats on the market in the next three to four years.
The Government is also working on the implementation details of the "Starter Homes" Pilot Scheme for Hong Kong Residents, which is an initiative announced in the Policy Address.
But he was cautious about suggestions the Government provide allowances to first-time homebuyers, such as paying for part of their down payments, or raise the loan-to-price ratio for their mortgage loans.
He said Hong Kong will likely follow the US in increasing interest rates, and property prices might fall if that happens.
This in turn will deal a heavy blow to mortgage payers on a tight budget, so the Government is not considering that option, he added.