Edward Yau Concludes SE Asia Visit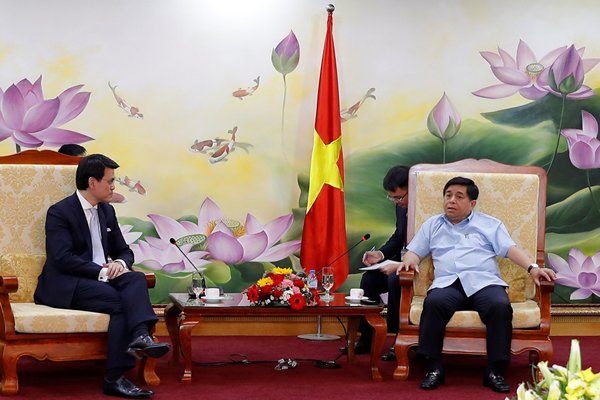 Secretary for Commerce & Economic Development Edward Yau concluded his five-day visit to Cambodia and Vietnam by meeting senior Vietnamese officials in Hanoi today.
He met Vietnam's Minister of Planning & Investment Nguyen Chi Dung and the country's Deputy Minister of Industry & Trade Tran Quoc Khanh, to promote trade and investment collaboration between Hong Kong and Vietnam.
Mr Yau said with the accelerated development of infrastructure and growth in trade flows within the Belt & Road region and beyond, Hong Kong is well-placed to provide the necessary financing support and related professional services.
He also met Hanoi People's Committee Chairman Nguyen Duc Chung and the Charge d' Affaires of Vietnam's Chinese Embassy Yin Haihong.