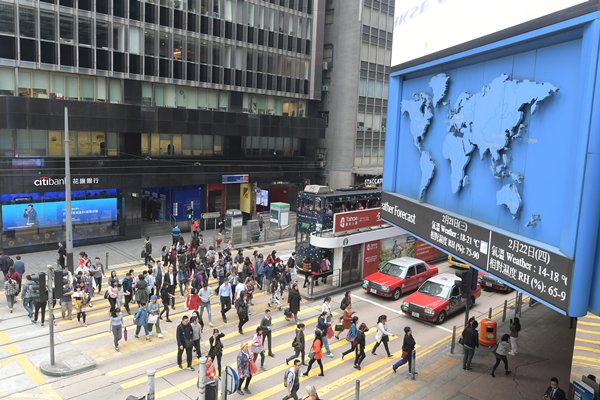 Hong Kong's economy grew 4.7% in the first quarter of 2018 over a year earlier due to the strong rise in external and domestic demand.
It sustained the full-fledged upturn seen in 2017 and beat the 3.4% growth of the preceding quarter.
Delivering the First Quarter Economic Report today, Government Economist Andrew Au said external demand picked up as the global economy maintained momentum, while domestic demand also strengthened, boosted by favourable labour market conditions and positive business sentiment.
Hong Kong's total goods exports in the first quarter increased 5.2% year-on-year.
Private consumption expenditure grew by 8.6%, while overall investment expenditure rose 3.8% for the period.
The residential property market remained active in the first quarter. Though trading volume was down 8% compared with the preceding quarter, it was 14% higher than a year ago.
Residential property prices rose by 4% between December and March and overall flat prices in March exceeded the 1997 peak by 113%.
Underlying consumer price inflation rose to 2.4% for the period, due to favourable global and local economic situations as well as some temporary factors.
Mr Au said if robust economic conditions continue, upward pressure will likely be exerted on inflation over the year, though the inflation rate for 2018 should remain moderate.
The forecast rates of underlying and headline consumer price inflation for 2018 as a whole, at 2.5% and 2.2% as announced in the Budget, remain unchanged.
Mr Au added the global economy is likely to continue expanding for the rest of the year.
"However, we also look that, external uncertainties have increased compared with three months ago. The trade tensions between the US and its major trading partners, notably the Mainland, have become the key source of uncertainty.
"Another key source of uncertainty, is the possibility of a faster pace of US interest rate normalisation, which will have repercussions on the stability of the global financial conditions."
The 3% to 4% forecast of real GDP growth for 2018 remains unchanged.